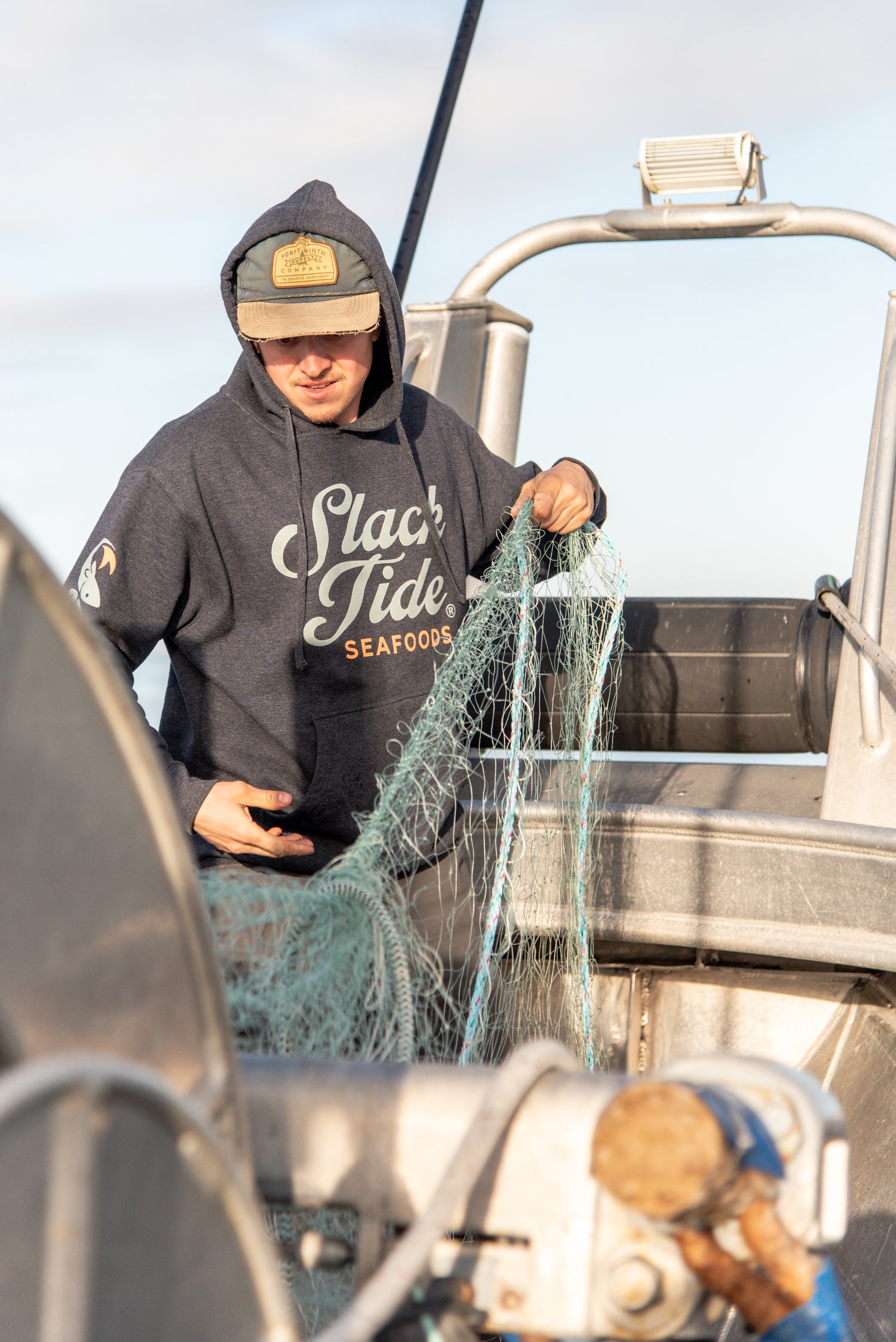 A Family Tradition
My name is Matt Maxwell and I am a fourth generation Alaskan fisherman. My great grandparents moved from Washington to Cordova, Alaska to dig razor clams in 1938. Fishing has been a part of my family's story ever since.

Early in life, my sisters and I took turns going on fishing trips with my dad. Picking berries along the beaches, smoking salmon for our home pack -- these memories are just a glimpse of my childhood. Filling our freezer and pantry with wild food for winter has been fundamental to my family's way of life. We are grateful for the way of life that Eyak lands have provided us.

I captained my first boat the summer of 2012. It started as a way to pay my way through college, but I ended up with a career in wild fisheries. In the off seasons, I enjoy exploring my backyard with my splitboard and traveling to foreign countries (mainly to eat the food!). But, I found the most rewarding part of my life is enjoying home cooked meals with my family and friends.
I founded Slack Tide Seafoods to provide folks who seek the same sustainably sourced seafood that my family has for generations.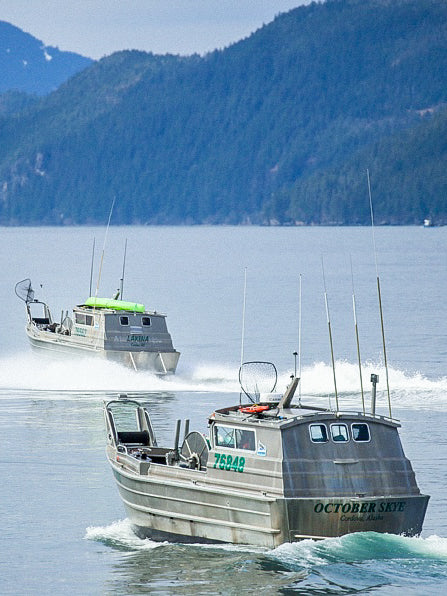 Gold Standard of Sustainability
As generational fishermen we are advocates of the ocean and proud of Alaska's sustainability standards.

● Alaska is the world leader in sustainable fisheries management.

● Sustainability of Alaska's fisheries is mandated in our state's constitution.

● Alaska Seafood is sustainably certified by third party organizations. (Alaska Responsible Fisheries Management & Marine Stewardship Council)

Shop all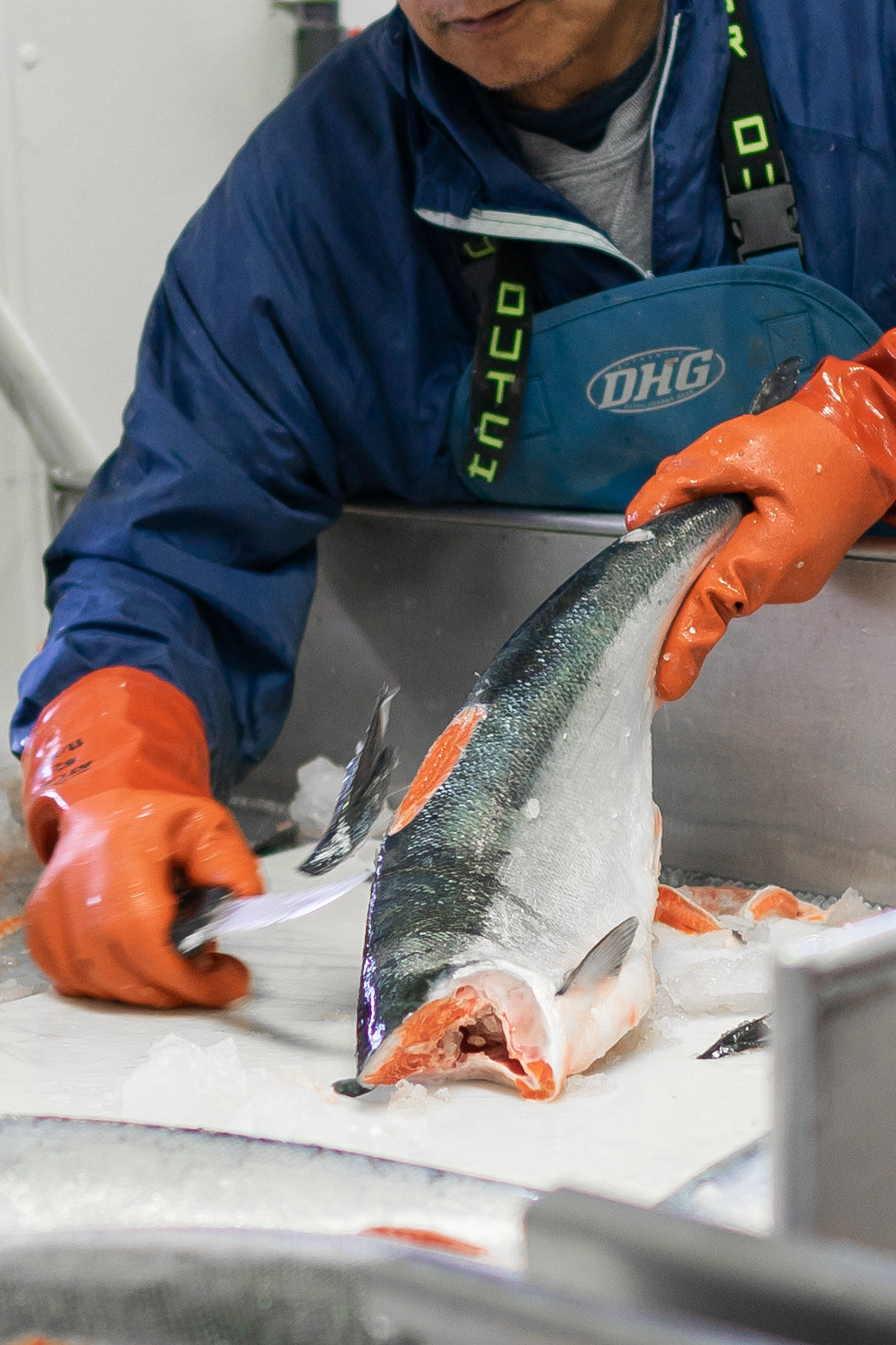 Broken Supply Chain
During college I studied the many problems within the global food supply chain. It may surprise you too, that wild seafood can be handled by six or more middle men before it gets to your table. This results in low quality options at across U.S. seafood markets.
Oceana Studies:
● U.S. fishermen catch enough wild seafood to meet 80% of the domestic demand
● Upwards of 70% of the U.S. wild catch is shipped overseas to be processed
● Two-Thirds of what we consume in the U.S. is imported farmed salmon

Farmed seafood is unsustainable for the planet. Once seafood enters the foreign markets, the traceability is thrown out the window. Let's fix that!
Read More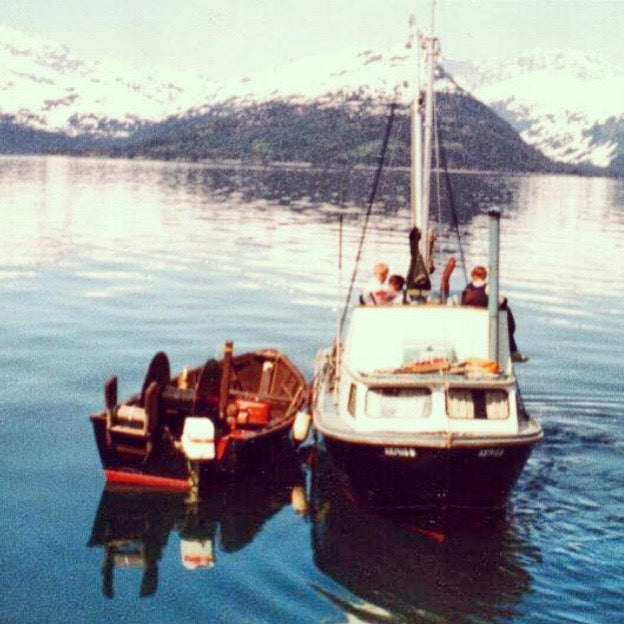 Changing the Game
At Slack Tide Seafoods we make it easy to support sustainable fisheries. We supply you with the best fish the world has to offer, caught by our Alaskan family, and delivered right to your home.

Not only do we provide sea-to-table traceability; but by supporting habitat preservation and advocating for sustainability, we ensure that future generations have the same opportunity to harvest these wild resources.
To help tackle our mission, we donate 1% of our annual sales to the Copper River Watershed Project. They work to preserve local fish habitat, fund student education, and support net recycling programs.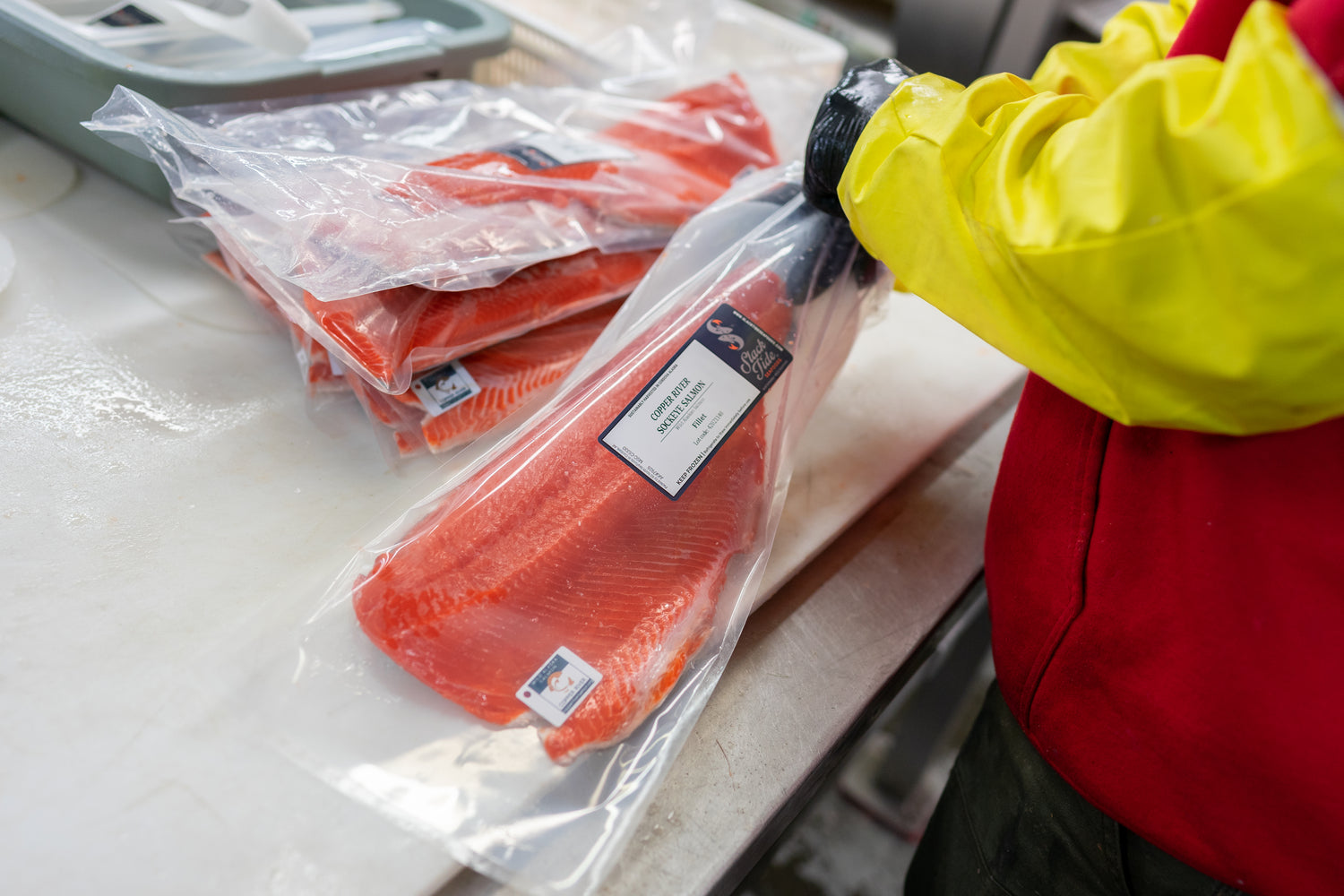 Superior Quality & Handled With Care
Our family participates in low impact commercial fisheries on the Copper River Delta and in Prince William Sound using small boats, and a "gillnet" to catch our salmon. Each salmon is picked by hand, immediately bled in a seawater immersion tank. Soon after that, they are placed into ice water to preserve their peak freshness.

Our white fish is sourced from immediate family members. They use small boats to harvest these fish with a string of baited hooks. The fish are carefully stored on ice until returned to port for processing.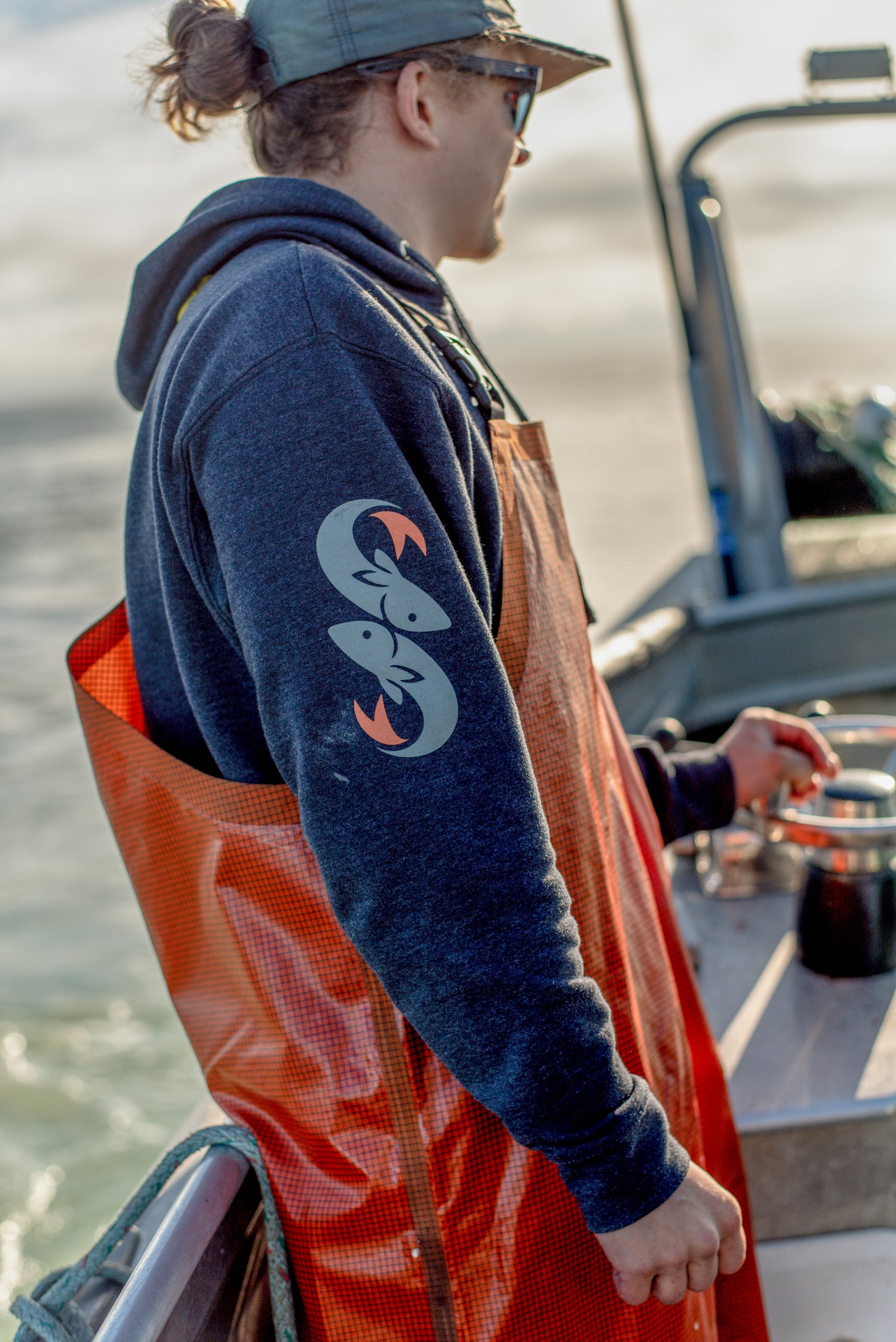 Slack Tide Guarantee
Providing you with the highest quality seafood is our mission. Only the fresh taste of our family-caught seafood. Satisfaction garunteed.
Shop sustainably now